With EMC World receding into the annals of history, it's time for VMworld to start spinning up! :-)
I dig the way that VMware as started doing this – there is a public submission phase, public voting, and a VMware committee that looks at the top sessions.    The voice of the community and partners is there both in the content contribution phase, and the prioritization.
We do a drive every year to have EMCers (of all stripes and backgrounds) to make submissions.   This year, we made 109 by the deadline.   If you're at an EMC competitor – before you start complaining about "EMC favoritism" (happens every year) – think about the effort/focus 109 submissions implies, and ask yourself if you are acting proportionally.   
BTW - It's not just the EMC submissions that are solid – so I'm making some "Some Non-EMC submissions I think are cool", "My Top 10 EMC Submissions" and "Top 10 Submissions that probably won't make it, but should because they are cool".
*** VOTE NOW!  (Voting closes on June 8th) ***
Some Non-EMC submissions I think are cool:
Vaughn and I are doing these together, and those joint multi-vendor sessions are often super popular!

2979 The 'Do's and Don'ts' of Scale-out NAS with vSphere (EMC & NetApp)

2982 Stretched Clusters & SRM; How and When to Choose One, the Other, or Both? (EMC & NetApp)

 

2983 The Evolution of Storage Supporting Cloud Architectures (Forrester Research, EMC, NetApp, Pure Storage & Nimble Storage)

In the category of "people and topics that are interesting"

1154 vCloud Director Infrastructure Resiliency: DR of the Cloud (Chris Colotti, Duncan Epping)

1159 Architecting and Operating a vSphere Metro Storage Cluster (Duncan Epping, Lee Dilworth

1545 Architecting Storage DRS Datastore Clusters (Frank Denneman, Valenin Hamburger)

1683 vSphere Cluster Resource Pools Best Practices (Frank Denneman, Rawlinson Rivera)

2221 Hadoop in the Cloud: Leveraging Your Cloud for Big Data Analytics (Chris Greer @ Fedex, myself) – a really, really cool story, from the voice of a customer.
My Top 10 EMC Submissions
Session: 1504 – Title: "Ask the Expert vBloggers" – Why?  Duncan, Frank, Scott, Rick (and little ol' me) on a panel – any question goes.  was great fun!
Session 2619: Title – "Metro Storage Clusters: Two Storage Vendors Discuss Key Considerations for VMware's Latest HCL Category" – Why?  Multivendor, on a hot, hot topic.   The two folks (Scott Lowe from EMC and Eric Siebert from HP) with solutions on the vMSC (as of this post)
(TIED with #2) Session – Title: "1593 To Stretch Or Not to Stretch (your vSphere Clusters), That is the Question." – why? Ashish Pelekar is a key guy in VPLEX engineering and has been working hand-in-hand with the VMware team on these use cases for the last 3 years and I are co-presenting  Will be great content.  Pick #2, or #3 based on who you like for the presenters!
Session 2180: Title – "Best Practices for Using VASA and VAAI with Scale-Out NFS Datastores" – why?   two interesting, and emerging topics – together.
Session: 1475 – Title: "vSphere 5 Design Discussions" – why?  Scott Lowe + Forbes Guthrie – 'nuff said.

Session: 2562 - Title "Protecting vCloud Director" – why?   Couple great presenters, and followup to Avamar vCloud Protector session from 2011.
Session: 1597 – Title: "A No-Koolaid" Deep Dive Performance Analysis of vSphere 5's vStorage API's for Array Integration" – why?  I know the content, and the presenters.   This session
Session: 1476 – Title "Rumble in the Jungle: VMware SRM vs. Stretched Clusters Smackdown" – why?  Great presenters (Scott Lowe and Mike Laverick), and now that stretched clusters and SRM are no longer mutually exclusive – I expect this debate to change…
Session: 1302 – Title: "Building Open Adapters for vCenter Operations" – why?ever wanted to monitor… anything?   Matt Cowger is the man!
Session: 1270 – Title: "Near Zero Downtime Migration of Oracle Database from Legacy RISC-based UNIX to x86-64 / Linux on VMware vSphere" – why?   Huge topic, huge impact.   Trust me – there's a lot of people stuck in the past, and being held hostage.
Session: 2559 – Title: "How Heritage Auctions (HA.COM) Leverages vCenter Operations for Total Infrastructure Monitoring Across Their Environment During Critical Auctions"  - why?   It's customer centric.  A real (and GREAT) customer example, and highlights how important performance is for them, and how they use vCenter Ops.
Top 10 Submissions that probably won't make it, but should because they are cool
These sessions are always a little more "out there" (less common topics) – but are awesome topics, and I want people to vote for them!
Session: 2877 – Title: "Workflow Automation Made Easy with vCenter Orchestrator".  - why?   I'm always surprised people don't use vCO more.   Free.  Good.   This session will be deep, and will have solid HOWTO content.
Session: 2324 – Title: "Mirror, Mirror – An Introduction to Network Monitoring and Packet Capture in a Virtual Environment" – why?  A cool topic – and something we can all leverage more.   Plus the presenter will rock.
Session: 2537 – Title: "How VMware and EMC are Helping a Global Exchange to Put Critical Trading Services in the Cloud" – I'm a huge fan of customer-centric sessions, and this is a cool story.
Session: 1968 – Title: "Beyond Cloud Readiness: Is Your Organization Ready for vCloud Director?" – why?  We as technologists often underestimate these NON-tech issues as barriers to moving to *aaS models.   The presenters have a lot of experience on the topic.
Session: 1222 – Title: "Design, Deploy, and Optimize SharePoint 2010 on vSphere" – why?  Sharepoint is (IMO) a VMware sweet-spot, and the presenter is a ROCK STAR.
Session: 1849 – Title: "Cubeology 101 – "Cloudifying" Your Enterprise Applications" – why?  this is a crazy cool (and bizarre) story – and one that is more generally applicable than I think we make it.

Session: 2186 – Title: "Unleash Your Zimbra Message Services with a Scale Out Storage Architecture" – When I hate on Exchange, I wonder "how many people know about other choices they have?"

Session: 2628 – Title: "Real World Examples of How Changes in vSphere 5 and View.Next"
Session: 2000 – Title: "The Death Blow for traditional NAS File Sharing" – why?  Octopus.  Atmos.  Mashup – bam!
Session: 2007 – Title: "Multi-Tenant Hadoop / vHadoop"  - Why?  Hadoop is cool, and so is HDFS on Isilon – and running it all on vSphere in a multi-tenant way – hey that's even cooler!
But – ultimately – YOUR vote is what matters.   Vote at the link below (you need to create a vmworld.com account) – it's easy and fast!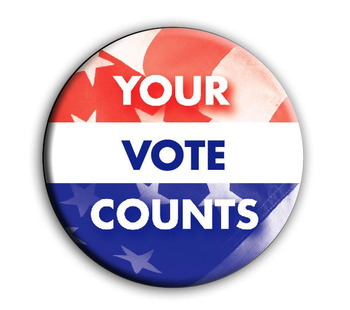 Read on past the break for details, and the exhaustive list!   Of course, if you're an EMC/VMware fan – vote for as many as you like! Input, as always welcome!
Continue reading "VMworld 2012 Session Voting Now OPEN–PLEASE VOTE!" »